Francis Ngannou was raised in extreme poverty in Cameroon and began working in salt mines at age 10. He later migrated to Europe, crossing the Sahara in pursuit of his dream to become a professional fighter. This year, he became UFC heavyweight champion.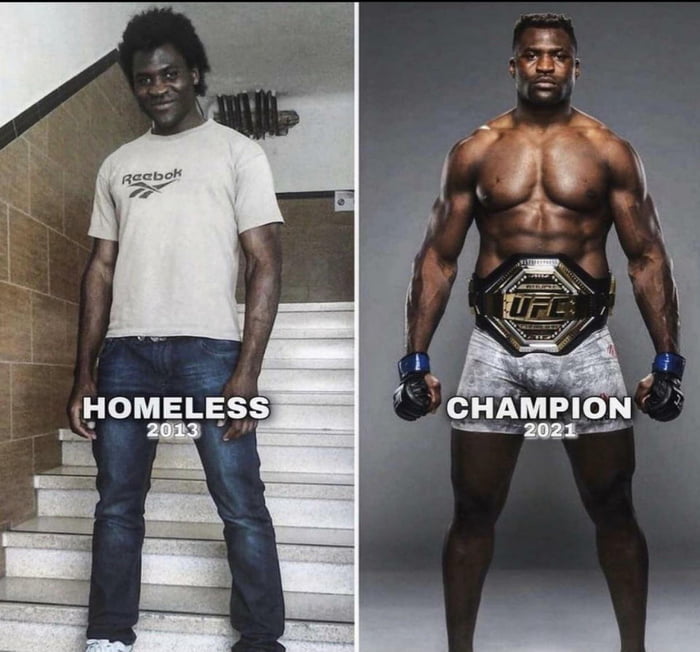 Tags: Francis Ngannou, Stipe Miocic
5152 points, 338 comments.